Help support the maker community. 2023 will be a 1 day event and sponsors will reach thousands of people.
We are seeking sponsors to help continue to grow this DIY extravaganza in our community. Hundreds of Makers and thousands of attendees of all ages will participate in exciting exhibitions, demonstrations, and hands-on activities. We would love to include your business in this exciting event.
In 2022, our inaugural year, we had over 100 exciting exhibitors and 1700 attendees in 50,000 sq. ft. of space. For 2023, we are excited to have nearly twice the exhibit space, including a large grass area for larger exhibits.
Tinker Space Sponsor: ($1000) – Add On
Tinker spaces are larger activity spaces where attendees can get hands on with making. Wood Working Projects, Designing, hacking, soldering, tinkering, etc. These spaces are typically separate from your exhibit space.
Lanyard Sponsor: (Sold Out)
This year we are planning to upgrade from wrist bands. We are opening the opportunity to be the lanyard sponsor. If you are interested in this, simply check the box on the sign up form.
Competition Prizes:
In 2022, we had a number of competitions happening including FIRST robotics, Combat robots, and drone racing. If you would like to offer up prizes for 2023 competitions, we can match you up with the appropriate event and work with you to get the winners their prizes. Stage time can be scheduled for this.
Other Support Opportunities:
Have other ideas? Let us know and we'll setup a time to talk about them and how they fit into the event.
Maker Faire is a gathering of fascinating, curious people who enjoy learning and who love sharing what they can do. From engineers to artists to scientists to crafters, Maker Faire is a venue for these "makers" to show hobbies, experiments, projects.
We call it the Greatest Show (& Tell) on Earth – a family-friendly showcase of invention, creativity, and resourcefulness.
Glimpse the future and get inspired!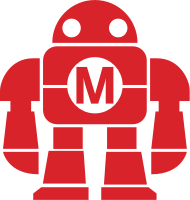 Why Sponsors Love Maker Faire from Make: on Vimeo.